In a video going round the social media has spotted a side chick who jumped from a window after she saw the man's wife coming home. Side chicks as we are all agree are the ladies who normally go after married man to service them regardless of whether their wives will catch them or not.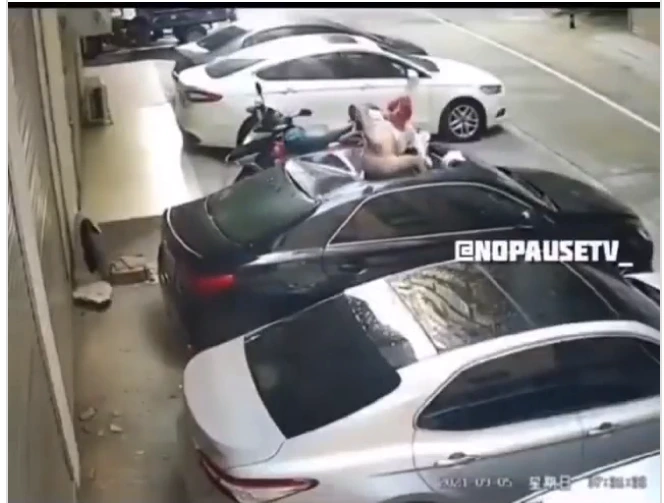 From the video making waves on the social media spotted the lady who jumped from a third floor and hits on a car. After she landed it was seen that she was sitting on the car quietly to observe if no one was watching her.
Please follow the link below to watch the video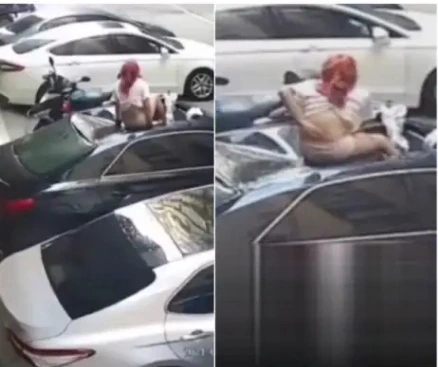 Well nobody knows why these ladies can not wait for their time to get their own man to marry them but will run after someone's husband and later disgrace themselves. Please ladies wait patiently for your man to get married to you and stop running after someone's own. It is an advice. What do you also think? Please share with us your view using the comment section below and don't forget to share to other people.