As each political party works assiduously to win the elections in 2024, the debate as to who becomes the next flagbearer of the New Patriotic Party continues to gain momentum. In that spirit, many bigwigs of the party have come out to declare their intentions of leading the party. Undoubtedly, former Energy Minister, Boakye Agyarko and the incumbent Minister for Agriculture, Honourable Akoto Afriyie have opened up on their intentions.
However, the fight is between Vice President Dr. Mahamadu Bawumia and Trade Minister, Honourable Alan Kyerematen. Recently, Honourable Alan Kyerematen's position solidified after President Akuffo-Addo introduced him to the Asantehene. This has sparked controversy between Ghanaians who believe Akuffo-Addo indirectly endorsed Alan Kyerematen.
Earlier today on Good Morning Africa show, outspoken Journalist and Managing Editor of the Insight Newspaper, Mr. Kwesi Pratt has once again reacted to the internal battle within the NPP. Indeed, Mr. Kwesi Pratt has on several occasions predicted victory for Alan Kyerematen.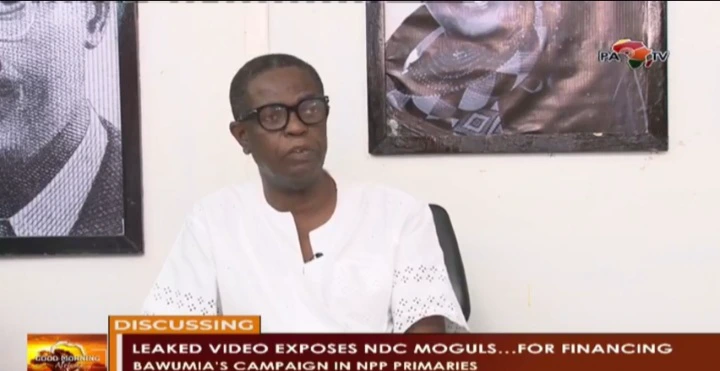 According to Mr. Kwesi Pratt, Alan Kyerematen has a formidable reputation in the party than Dr. Bawumia. He has said that NPP deals with longevity and reputation in terms of the party's mission, which gives Alan Kyerematen a comfortable lead over all other contenders for the seat. Speaking further, he alleged that NPP have decided to use two prominent females in the party to contest the Vice Presidential position.
He said, "It is clear that Bawumia comes nowhere near Alan Kyerematen when it comes to reputation in the NPP. Bawumia already has a lot to answer on how he became the Vice President. I wish he would listen to me and stop contesting. "
"Another interesting thing I have observed is that among the number of persons who are positioning themselves to become running mates are women. They are learning from the NDC as an example. In fact two of them are sitting Ministers. We are all waiting for the most exciting moments in the Ghanaian politics."
Share your thoughts by commenting below.
By: Ghana_News